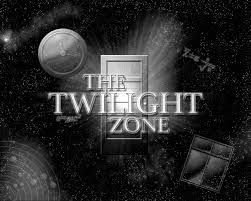 Shock Til You Drop has reported, recently, that Joseph Kosinski, director for 'TRON Legacy' and 'Oblivion, is heading into 'The Twilight Zone'.
The original 'Twilight Zone' series ran for five seasons, starting in 1959 on CBS, with Serling creating the series and writing more than half of the 156 episodes. Steven Spielberg and John Landis produced and directed segments for the 1983 WB feature film, 'Twilight Zone: The Movie'
The new film features a screenplay by Jason Rothenberg, Anthony Peckham and Joby Harold. Leonardo DiCaprio is producing, alongside Jennifer Davisson Killoran and Michael Ireland, while Matt Cherniss will executive produce.