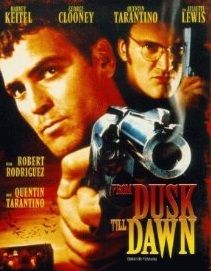 On Production Weekly's Twitter feed, It was revealed that the 'From Dusk Til Dawn' television series, that's in the works, will start shooting in the fall.
In May, Robert Rodriguez established an English-language cable network called El Rey which is partnering with Univision for the series. El Rey makes its debut later this year via Comcast.
The series will continue to expand the bloodsucker-ridden world of 'From Dusk Till Dawn' which spawned two direct-to-DVD sequels.
The TV adaptation of Robert Rodriguez's and Quentin Tarantino's FROM DUSK TILL DAWN for @elreynetwork will begin filming in Austin mid-October.