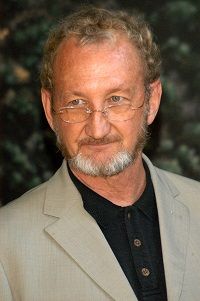 Screen Daily has learned that horror icon Robert Englund has joined the cast of 'The Last Showing', which just started principal photography, as announced by The Philm Company.
The shoot, for this $2m psychological horror film, will go on for four weeks, entirely on location in the north west of England.
Along with Englund, the cast will include Keith Allen ('Shallow Grave'), Malachi Kirby ('Gone Too Far'), Finn Jones ('Game of Thrones') and Emily Berrington ('The White Queen').
'The Last Showing' is from an original script by writer-director Phil Hawkins ('Being Sold'), marking his third feature. Former 20th Century Fox executive Alexandra Baranska is producing. The film is fully financed by equity investors through the Enterprise Investment Scheme.
The story centers on young couple Martin (Jones) and Allie (Berrington) who head to their local cinema to see the late night horror show but unwitting become stars of their own horror story.
Englund, who memorably took revenge on teens, as Freddy Krueger, plays former projectionist Stuart who has been demoted by advancing technology and exacts his vengeance on a generation that no longer requires his skills.
Director of photography Ed Moore joins the production team, that includes composer Richard Bodgers, costume designer Geris Spencer and editor Paul Griffiths Davis.