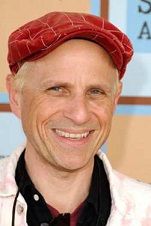 Badass Digest has the trailer debut for Bobcat Goldthwait's latest film. It's a micro-budget found footage film set in the world of Sasquatch enthusiasts.
Keep reading for a look at the teaser to 'Willow Creek'.
Badass Digest tells of a caveat about this trailer: it definitely leans on the more traditional aspects of the movie, but Willow Creek plays better than your average found footage film because of the unique things Goldthwait brings to it. The leads are very likable and quite funny (you don't really get much of the humor in the trailer, but it's in the movie), the film is loaded with real-life Bigfoot experts, who bring a level of weirdness, and the film's central set piece is a bravura piece of tension that is so protracted you could never fit it in a trailer.