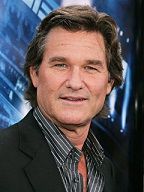 The Hollywood Reporter has learned that 'Bone Tomahawk', the upcoming Western horror movie from S. Craig Zahler, has sealed financing and has pre-sold to Magnolia for U.S. distribution.
The movie, set to star Kurt Russell ('Escape from New York'), Peter Sarsgaard ('An Education'), Jennifer Carpenter ('The Exorcism of Emily Rose'), and Timothy Olyphant ('Deadwood'), has also linked a deal with Constantin for German-speaking Europe.
The movie follows an outlaw who unknowingly leads a band of cannibalistic Troglodytes into the peaceful western town of Bright Hope. When the monsters kidnap several settlers a small rescue party journey into hell to try and rescue them.
2929 Entertainment has come on board to fully finance the project.
Caliber Media Co.'s Dallas Sonnier and Jack Heller and Floren/ShiehProductions' Aimee Shieh and Clay Floren will produce alongside 2929's Ben Cosgrove and Shay Weiner.
Principal photography is scheduled to commence in Utah on August 2013.
Celluloid Dreams has also already pre-sold France (Wildside), Australia (Transmission), Russia (Luxor). and Thailand (IPA Asia).
Zahler's first novel, 'A Congregation of Jackals', was nominated for Western fiction's two major prizes: The Spur and The Peacemaker and his latest novel 'Wraiths of the Broken Land' was published this week by Raw Dog Screaming Press.