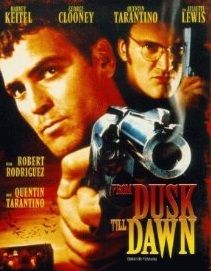 Bloody Disgusting has learned that Robert Rodriguez has plans to take 'From Dusk Till Dawn' to the small screen, via a partnership between Univision and his own English-language cable outlet El Ray Network.
Among the projects announced at the presentation were a TV his Quentin Tarintino's vampire collaboration and movie "an as yet unnamed action series" from "Fringe" and Star Trek Into Darkness producer/writers Alex Kurtzman and Robert Orci.
El Rey is set to launch at the end of the year via Comcast. Univision will be responsible for the back office operations, sales and distribution of the network.