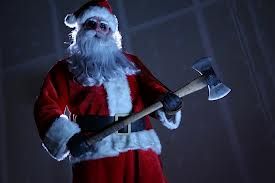 Shock Til You Drop has learned that 'Silent Night' helmer Stephen C. Miller is going to dive into a new zombie-ridden project called 'Terminus'.
Keep reading for a look at the pitch trailer.
Miller tells us it's described as "'Mad Max' meets 'The Walking Dead' meets 'Fight Club'."
Inside is "a rip-o-matic trailer that I cut together … This was designed to give you a taste of the story, along with how I see the mood and atmosphere," Miller says.
Terminus Pitch Trailer from Steven C Miller on Vimeo.