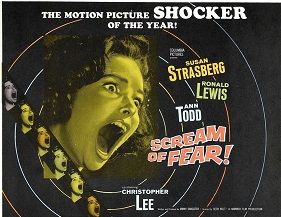 Bloody Disgusting has learned, exclusively, that Juan Antonio Bayona ('The Orphanage') is remaking the Christopher Lee horror film 'Scream of Fear', for Sony Pictures.
The original 'Scream of Fear' was released in 1963 and directed by Seth Holt. It centered on a wheelchair-bound young girl who returns to her father's estate after ten years, and although she's told he's away. she keeps seeing his dead body in the estate.
Check out the trailer for the original, below.