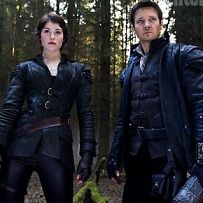 Deadline is reporting that 'Hansel & Gretel: Witch Hunters', from director Tommy Wirkola, is getting a sequel.
As the film has earned over $200 million at the global box office, Paramount has made the decision to move ahead with a sequel.
While the pic opened at 19.6 million here, on January 25, and topped out at $54 million domestically on what Paramount said was a $50 million budget. But they loved it overseas, where the film has done over $150 million. That provides a strong hedge for these high concept action films.
Paramount, MGM and MTV Films were behind the first pic, from Gary Sanchez Productions, whose principals Will Ferrell, Adam McKay and Kevin Messick are expected to return as producers for the second go-round as is Beau Flynn. Tommy Wirkola wrote and directed the first movie, which after this weekend has grossed $205.8M worldwide.