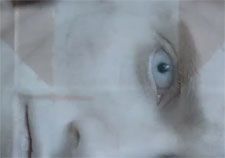 Shock Til You Drop recently learned of the upcoming 'In the Flesh', a BBC zombie series.
Now, they've got a look at the new promo, which is described as an "official announcement: Keep Calm and avoid the Undead. Threat level: Substantial."
The series is set four years after the Rising when the government starts to rehabilitate the Undead back into the society including teenager Kieren Walker, who returns home to his small Lancashire village to face a hostile reception as well as his own demons.
Check out the promo below.