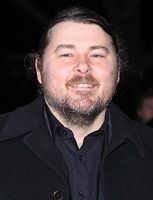 Bloody Disgusting is reporting that commercial director Jim Hosking is set to make his feature debut with 'Whitaker'.
Ben Wheatley ('Kill List', 'Sightseers') will executive produce, while Andrew Starke, of Rook Films, is producing.
'Whitaker' is the story of a maverick scientist who discovers a way to swap bodies with unwitting victims leading to terrifying consequences.
Currently out to cast for a summer shoot, the film is the second on UK distributor-producer Metrodome's genre slate.