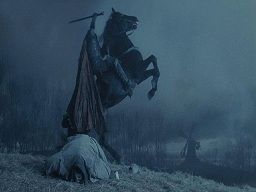 Bloody Disgusting has learned, recently, that Fox is moving forward with the 'Sleepy Hollow' project from 'Transformers' writers Alex Kurtzman and Roberto Orci.
No word on who will be directed the pilot for the proposed series.
The project, from 20th Century Fox TV and Kurtzman and Orci's studio-based K/O Paper Products, is descried as "A modern–day supernatural thriller based on the legend of 'Sleepy Hollow'. It follows Ichabod Crane as he partners with Sleepy Hollow's local female sheriff to solve the mysteries of a town ravaged by the battle between good and evil."
Kurtzman and Orci will write the script with Phillip Iscove, on whose idea the project is based.