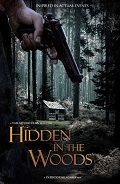 Variety has reported, recently, that Artsploitation Films has acquired the U.S. rights to Chilean horror film 'Hidden in the Woods', for a 2013 release.
The deal was closed at the Ventana Sur Film Market in Buenos Aires.
'Hidden in the Woods' is directed by Patricio Valladares, from a script he co-wrote with Andrea Calvaletto.
The story is set in the woods of an Appalachian-like area of Chile and follows two sisters, portrayed by Siboney Lo and Carolina Escobar, who escape from their sexually abusive father and find existence on the run just as perilous.
The film had its world premiere at Fantasia Fest in Montreal earlier this year and also screened at FrightFest.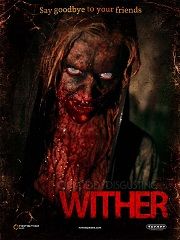 In addition, 'Wither' was acquired, also by Artsploitation, from the 'Blood Runs Cold' directors Sonny Laguna and Tommy Wiklund.
The film has been described as Evil Deadish, over at Bloody Disgusting
The story goes: Ida and Albin are a happy couple. They set off to a cabin in the vast Swedish woodlands to have a fun holiday with their friends. But under the floorboards waits an evil from Sweden's dark past." Check out some new art inside.