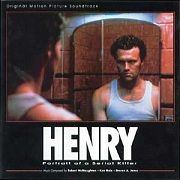 Variety has reported, recently, that John McNaughton ('Henry: Portrait of a Serial Killer', 'Wild Things') is set to return to feature films with the psychological horror thriller 'The Harvest'.
McNaughton's last big screen feature was 'Speaking of Sex' with James Spader. Living Out Loud Productions is financing 'The Harvest', while Elephant Eye Films will handle international sales.
The cast includes Michael Shannon, Samantha Morton, Natasha Calis, Charlie Tahan, Leslie Lyles, and Meadow Williams.
Written by Stephen Lancellotti, 'The Harvest' stars Morton and Shannon as a married couple with medical backgrounds and a sick son (Tahan) who lives secluded in a controlled environment until a young girl (Calis) moves in next door and gives him hope of a better life. As the teens grow closer, the tight-knit world his over-protective mother has created begins to unravel.
"This is the first horror script I've been interested in in 25 years, so it's kind of cool to return to the genre," said McNaughton, whose debut feature, the controversial 1986 pic 'Henry: Portrait of a Serial Killer', earned widespread acclaim.
"I got the script a few years ago and loved the story, which is dark and has a great twist. It's like a cross between 'Hansel and Gretel' and 'Who's Afraid of Virginia Woolf," explained the helmer.
Elephant Eye spent five years developing the project before attaching Shannon, whose involvement led to Morton signing on, as the duo had long wanted to work together.