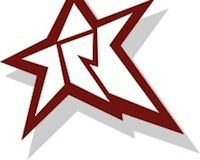 Shock Til You Drop is reporting that Red Sea Media has plans to team with Enderby Entertainment for a series of new films.
The first will be 'Blood Shed', written and created by Patrick Hasson. Hasson, who was a finalist for both the 2010 Nicholl Fellowships in Screenwriting Competition Quarterfinalist and 2011 UCLA Screenwriting Contest, will serve as director, alongside Juan Carlos Saizarbortia.
Based on the true events of a loner who moves into a storage facility inhabited by a community of squatters until they are locked in for the night with a deranged demonic witch who hunts them down in search of her lost child. The cast for 'Blood Shed' includes Bai Ling and Vida Guerra.
In development for the second slot under the deal is 'Encounter at NP-9′, paranormal thriller written by Todd Ireland and based on a true story set in the frozen mountains of Siberia. The film is scheduled for a shoot in Slovakia in February, 2013, with additional production details soon to be announced.